MC-Bauchemie Ghana hosted the first 6-day advanced training course in concrete repair and protection in Accra from 13th to 18th March 2023.
MC-Bauchemie Ghana introduces Advanced Training Series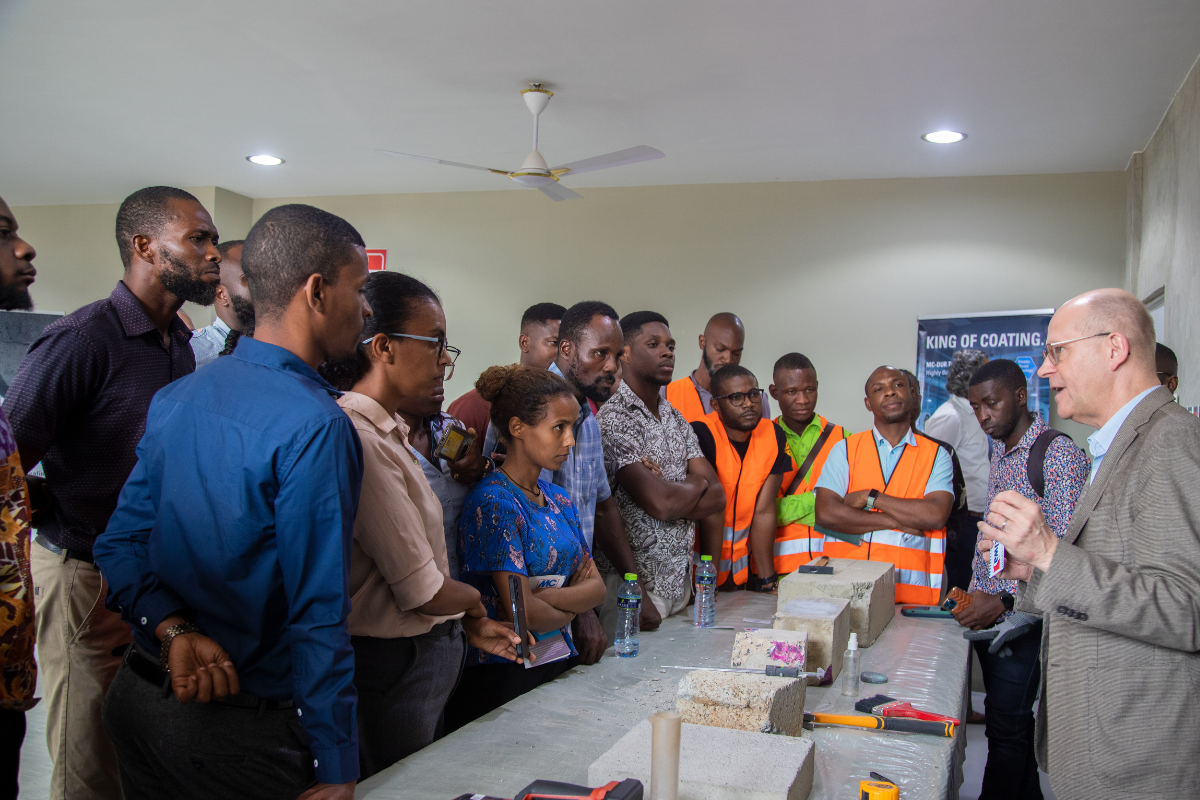 The technical seminar, limited to 20 participants, attracted interest not only from Ghana but also from Guinea and Ethiopia. There were many topics on the agenda: from the fundamentals of concrete technology and the impact of damage phenomena in concrete, to concrete repair and surface protection systems, and ending with structural injection technology and industrial flooring systems.
Raising the bar in Concrete Repair & Protection by MC's advanced training
The objective of this training was to impart hands-on experience to the participants by applying the repair methods they had learned in theory and testing the different products and tools first-hand. At the end of the course, the knowledge and skills learnt were tested through an examination and each participant was presented with a certificate, which identifies them as certified professionals.
"In view of the construction boom in Ghana, selection of the right repair methods and materials often comes up short," explains Noble Bediako, Managing Director of MC-Ghana, who, together with his team and Product Line Manager Apurv Kesarkar, introduced the training programme based on practice in Germany. "Our goal is to instil quality-oriented construction practices, such as approved product systems, certified applicators and independent monitoring in the Ghanaian market as a means to improve the quality of repair and ensure safety for everyone involved. This is a significant first step in achieving this goal," adds Bediako.
The first of many advanced trainings
The Advanced Training in Concrete Repair & Protection in Ghana, which is supported by Germany's Federal Ministry for Economic Cooperation and Development (BMZ) and the German Investment and Development Corporation (DEG), is to be continued. It is based on the German 'Quality Assurance System', which was first introduced by MC-Bauchemie in Germany in 1984. The concept had led to the creation of the first binding technical rules for professional repair of concrete structures, which revolutionised the construction industry and eventually found its way into international repair standards.