The third and last issue of our employee and customer magazine 'MC aktiv' in 2018 has been published!
MC aktiv 3/2018 has been published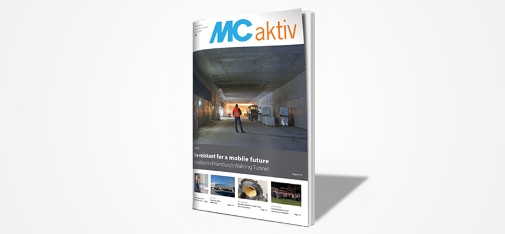 In our year-end issue of our Employee and Customer Magazine MC aktiv, we focus on the comprehensive rehabilitation of Hamburg's Wallringtunnel, where large quantities of our fire-resistant concrete replacement Nafufill KM 250 were used, as well as on our new building in Bottrop which has been completed this autumn.
You also want to read our magazine?
Click here, to get to the PDF files of our current MC aktiv issues:
To the recent issues of MC aktiv...
You want to subscribe for it?