MC-Bauchemie establishes new company in Denmark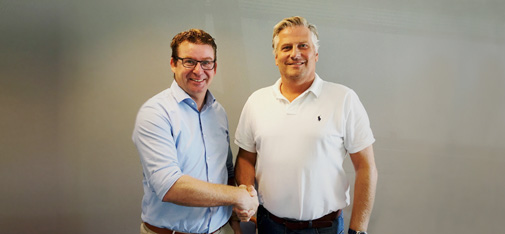 Klaus Lebæk and Walter Devue have been appointed as managing directors of MC-Bauchemie Danmark ApS. Klaus Lebæk (55) brings a wide range of experience with him, including ten years as sales manager for an international manufacturer of building materials and components. At MC, he will focus in particular on the Building Distribution market segment (builders merchants and DIY stores). This also includes system building materials as well as professional-quality building and shower boards, which are marketed and distributed under the Botament label. In addition, MC-Bauchemie Danmark will be responsible for the distribution of MC bitumen products, injection systems and product systems for the repair of underground infrastructures, all of which have been successfully sold from Germany for many years. Walter Devue (44) has worked for MC-Bauchemie for seven years, the last three of which as Regional Manager responsible for MC business in Belgium, France, the Netherlands, Slovakia, the Czech Republic and now also, combined with his appointment as Managing Director, Denmark.
"The establishment of the Danish company will enable us to pool all previous activities of MC-Bauchemie in Denmark and the rest of Scandinavia. Currently, these are managed from Germany," Walter Devue explains. "Our aim is to build a platform for expanding our market position in Denmark and the rest of Scandinavia," states Klaus Lebæk, adding: "I look forward to applying my many years of experience and knowledge of the building materials market with a view to extending the success of MC-Bauchemie."