MC-PowerFlow Perma counteracts the tendency for ready-mix concrete to stiffen thus ensuring longer-lasting workability.
New innovative slump boosters MC-PowerFlow Perma
An MC-Bauchemie development, MC-PowerFlow Perma is a new range of concrete superplasticisers based on the latest PCE polymer technology. As slump-retaining admixtures, they counteract the tendency for ready-mix concrete to stiffen e.g. in the presence of high temperatures or if formulated with CO2-optimised binders and/or recycled materials, thus ensuring longer-lasting workability. This new product range therefore enables ready-mix concrete producers to better respond to the present-day challenges of raw material shortages and ecological specifications.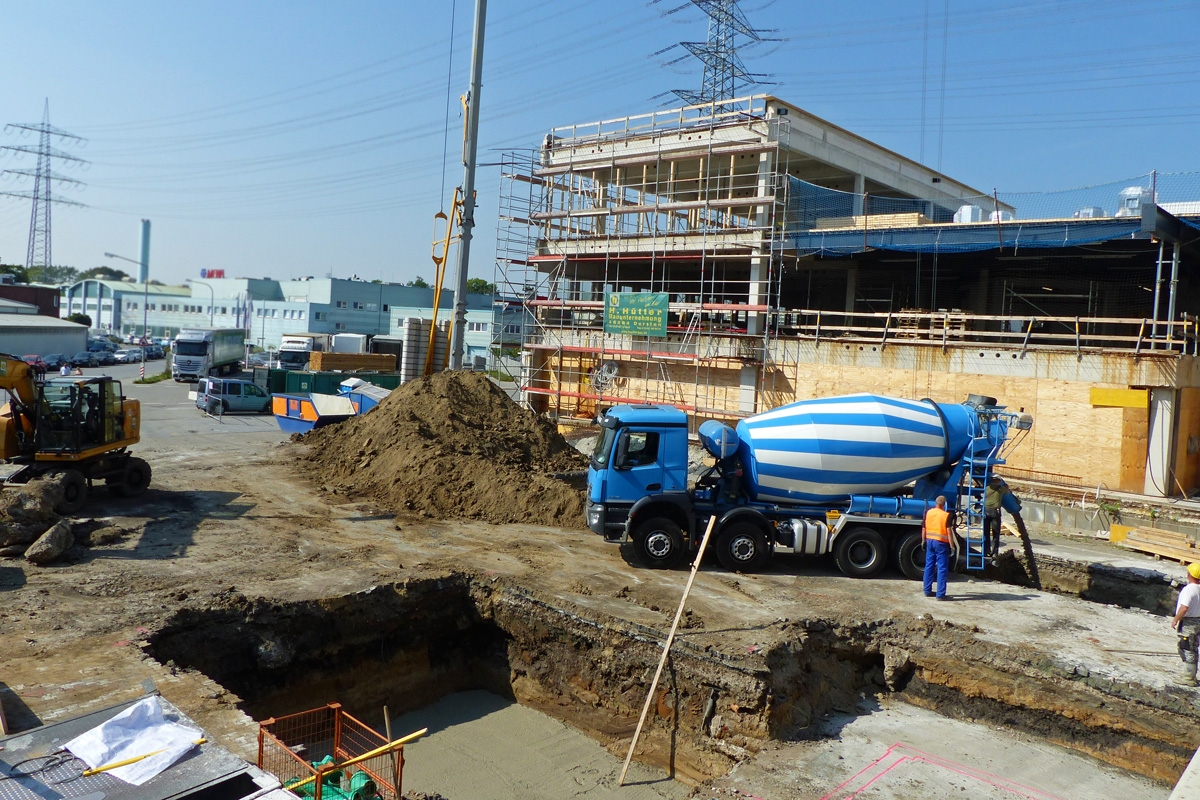 Ready-mix concrete producers are facing ever greater challenges when it comes to ensuring their product remains properly workable once on site. Due to the scarcity of raw materials and additives such as fly ash, not to mention high-quality sands and aggregates, it is becoming increasingly necessary to resort to substitute materials. The greater range of quality variations that characterise these alternatives can, however, give rise to certain negative effects. And factors arising from ecological specifications for sustainable concrete production – the requirement to use new clinker-optimised cement types and increasing quantities of recycled materials, for example – can alter the working properties of the concrete. Moreover, the high summer temperatures of recent years and the likelihood of further rises in the future are bound to add to the problem of ensuring sufficiently long concrete working times. To meet these challenges, MC-Bauchemie has developed MC-PowerFlow Perma, a new range of concrete superplasticisers that allow ready-mix concrete producers to achieve long-lasting slump retention in their product despite such negative influences.
Optimised concrete consistency profile with no retarding side effects
The new slump boosters of the MC-PowerFlow Perma series have been specifically formulated for use in applications where a standard PCE superplasticiser can no longer ensure sufficiently long slump retention. Metered into the concrete as a second admixture during the primary mixing operation, they bring about a significant improvement in the concrete's consistency profile without retarding side effects, making these slump boosters an ideal solution when it comes to overcoming long transport distances or expected traffic jams and delays.
The two-component system comprising the proven ready-mix concrete superplasticisers of the MC-PowerFlow product family and the new slump retainers of the MC-PowerFlow Perma series thus enable the consistency of ready-mix concrete to be optimally adapted to all such disruptive external factors, while also serving to optimise the carbon footprint of concrete production.