Effective 1 February 2019, Markus Weinzierl (42) has taken over responsibility as Managing Director for MC-Bauchemie and Botament in Austria.
New managerial role for MC-Bauchemie Austria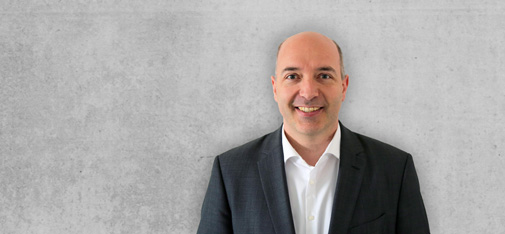 The chemical engineer and graduate industrial engineer has enjoyed success in Austria during the previous 14 years in the post of Director of Sales and Distribution at a globally operating cement manufacturer. Having spent many years in the construction industry in Austria, he brings with him an excellent network of contacts in the concrete industry, in the building merchants trade and at numerous construction companies. He will use this as well as his expertise and many years of experience to crank up the business of MC-Bauchemie in the concrete industry segment, especially in the field of additives and admixtures.
Markus Weinzierl will likewise be involved in efforts aligned to expanding the infrastructure industry market segment, where MC-Bauchemie has bundled high-quality protection and repair systems for civil engineering structures and industrial buildings. His task will also be to further expand the business reach of Botament, which stands for professional quality system building materials, and increase its profitability. Markus Weinzierl reports to Anja Spirres, Managing Director at MC-Bauchemie Müller GmbH in Austria and Regional Director for the DACH region at MC-Bauchemie Group.