Ortolan Premium 766 is the new environmental friendly release agent of MC-Bauchemie that delivers low-porosity concrete products and smooth exposed concrete surfaces.
New release agent Ortolan Premium 766
With Ortolan Premium 766, MC-Bauchemie has introduced onto the market a new solvent-free concrete release agent formulated with renewable raw materials based on state-of-the-art technology. The release agent meets the high sustainability standards specified by Germany's DGNB and the USA's LEED building sustainability rating systems, requires no hazard labelling and is both environmentally compatible and harmless to human health. It enables residue-free stripping of formwork to leave high-quality, low-porosity concrete product and exposed concrete surfaces.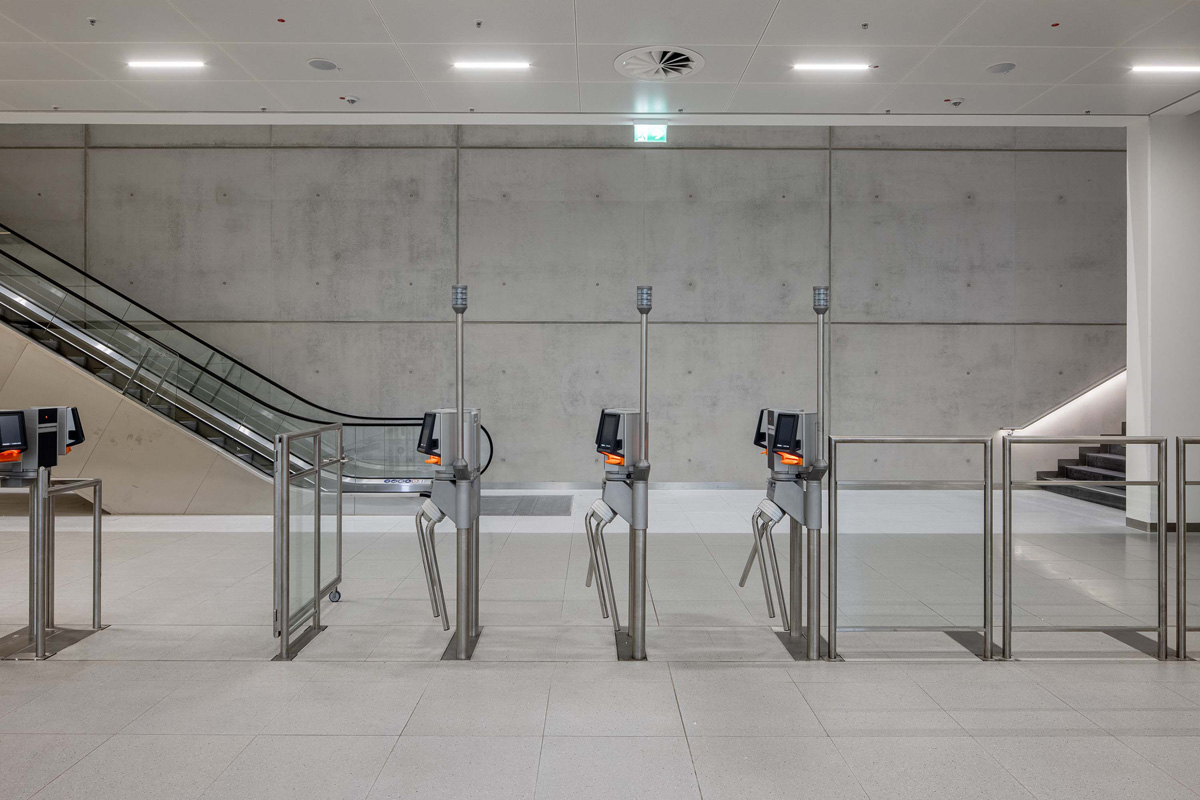 Specially developed for use on the construction site, Ortolan Premium 766 is robust and extensively weather-resistant. Plus, there are fewer time constraints governing when it should be applied – because the actual concreting operation can take place several hours later or even after one to two days – for example, when casting walls: Here, the formwork is first oiled and then erected on one side, after which the reinforcing bar is introduced. Only then is the other side of the formwork fitted and secured ready for the concrete pour. Such a procedure usually takes up to 24 hours, which means that rapidly degradable emulsion-based concrete release agents are – at best – of only limited suitability. With Ortolan Premium 766, however, walls can be cast in fair-faced concrete quality despite the wait.
A release agent that meets DGNB and LEED sustainability criteria
Serving to prevent wooden formwork from swelling, warping and drying out, this application-ready, low-odour and easy-to-spray release agent is also economical to use. It is equally suitable for absorbent and non-absorbent formwork, whether wood, steel or plastic. Moreover, Ortolan Premium 766 meets the high sustainability requirements of both the DGNB and the LEED building rating systems, satisfying quality level 3 according to DGNB criteria matrix ENV 1.2 "Risks to the local environment" and LEED criteria in the categories "Materials & Resources", "Indoor Environmental Quality" and "Regional Materials".
Absence of hazard symbols – a release agent with no labelling requirements
Ortolan Premium 766 is not subject to any hazard labelling requirements. The release agent is based on advanced raw material technologies offering significantly enhanced environmental and human compatibility. "Whether an oil or a combination of several oils is classified as exempt from labelling or subject to labelling depends on the individual formulation components and their toxicological properties. The base oils contained in Ortolan Premium 766 are made from renewable ingredients and are individually exempt from CLP classification. So what we have here is a high-performing state-of-the-art formulation specifically designed to protect people and the environment," explains Dr. Jana Schütten, product manager for concrete release agents at MC-Bauchemie. With a degradation rate of 71% after 28 days according to OECD 301-F, the release agent is readily biodegradable. It is also free of volatile organic compounds (VOC) in compliance with Industrial Emissions Directive (IED) 2010/75/EU.
Universally applicable release agent for building construction, civil engineering and component prefabrication
Freedom from labelling not only means safe and secure handling at the workplace. With a water hazard classification of WGK 1, Ortolan Premium 766 can be regarded as highly suitable for a broad range of applications not only in building construction but also in civil engineering, component prefabrication and other construction projects that are subject to sustainability requirements. Ortolan Premium 766 is thus both universal in application and ideal for virtually any working environment.