New Sales Manager for Infrastructure, Industry & Buildings in Germany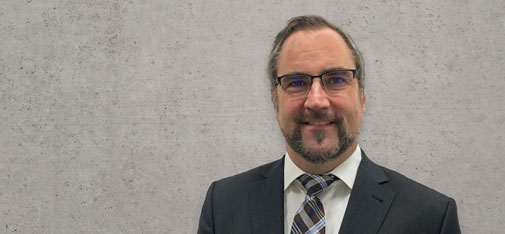 A qualified civil engineer, Thomas Schneider has been working for MC-Bauchemie for four years, most recently as Global Target Manager in the Field of Expertise "Bridge". He also temporarily managed MC-Bauchemie's Service Centre in Frankfurt/Main. Previously, he worked for more than 10 years as head of sales for a manufacturer of bitumen-based products.
Thomas Schneider leads the German sales team of MC-Bauchemie's Infrastructure, Industry & Buildings division, which comprises product systems for the repair, protection and visual enhancement of concrete structures.
He reports to Anja Spirres, who as Regional Manager for the DACH region (Germany, Austria, Switzerland), retains overall responsibility for the entire Infrastructure, Industry & Buildings market segment. "We are pleased that Thomas Schneider has taken on this demanding role in order to further expand our position in the German market," commented Anja Spirres