New Technical Director TBM
On 1 January 2019, Lars Langmaack (Dipl. Ing., 49) joined MC-Bauchemie as Technical Director TBM within the company's Tunnelling Systems unit. In this function, he is responsible for product and system development as well as the provision of comprehensive technical consulting services to construction companies and clients worldwide.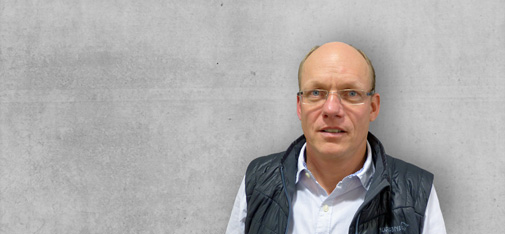 After studying chemical engineering at Dortmund University of Science and Technology, he began his professional career in tunnel construction at an international French company with responsibility for its development and technical sales activities in respect of alkali-free accelerators and additives for tunnel boring machine applications. He then worked for a German chemicals company for 14 years and, as Technical Manager TBM, was responsible for the worldwide engineering management of TBM additives. Over the past five years, he served as Head of the TBM division at another company specialising in tunnel construction applications.
"We want to further expand MC-Bauchemie's good market position and make it one of the leading suppliers of construction chemicals for mechanical tunnelling," says Lars Langmaack, MC-Bauchemie's new Technical Director TBM. This is to be achieved through product innovations and the further development of the existing product portfolio – combined with further expansion on the services side, specifically in the provision of competent and comprehensive technical advice and on-site support.
"With more than 20 years of professional engineering experience in tunnel construction, Lars Langmaack is ideally qualified to further expand our activities in this area as pooled within our Tunnelling Systems business unit and our Field of Expertise of the same name," says Dr. Claus-M. Müller, Managing Partner of MC-Bauchemie.
Indeed, MC's consulting services, product systems and support are currently very much in demand in numerous major tunnel construction projects in Europe, the Middle East and Asia. Through its Tunnelling Systems business unit, MC offers solutions individually tailored to related applications including tunnel boring and rehabilitation, soil conditioning, tunnel segment (tubbing) production and shotcrete formulation, plus rock stabilization, waterproofing, surface and joint sealing and crack and cavity repairs.