Boulders, walls, trees, temples and much more can be replicated with amazing accuracy using MC-RockMortar.
Creating new worlds with MC-RockMortar
Whether in zoos, amusement, theme and adventure parks, hotel lobbies, sauna emporia or wellness oases – everywhere you go you encounter amazingly beautiful backdrops and landscapes with boulders, walls, trees, exotic buildings, temples and sculptures that look deceptively real. Hard to believe that they can all be made with MC-RockMortar modelling mortars from MC-Bauchemie – but it's true. MC-RockMortar unleashes your imagination as you create a world of wonder!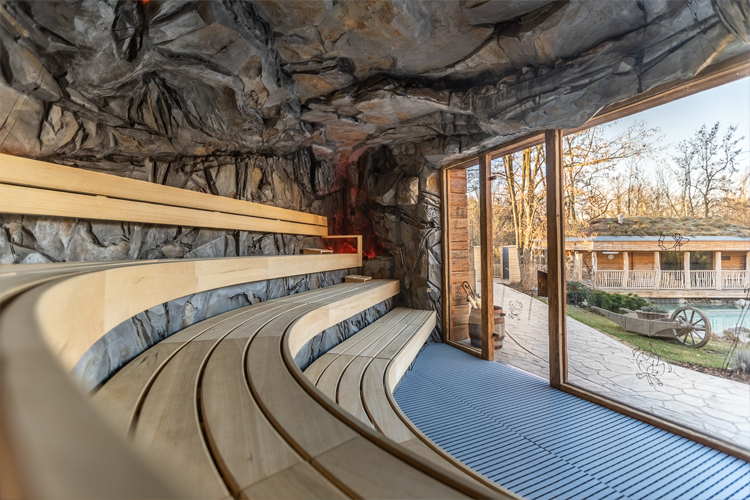 Whether it be zoos in Leipzig, Zurich and Manchester, amusement, theme and adventure parks in Germany, Poland and Malaysia, or even sauna emporia and wellness oases around the world – the list of references involving the MC-RockMortar product family is long indeed. When it comes to recreating landscapes, imaginative buildings, backdrops and sculptures, MC-RockMortar offers unbeatable quality and choice for impact and authenticity.
The product family comprises the three microsilica-modified modelling mortars – MC-RockMortar H, HS and L, all of which can be easily applied by hand or by wet spraying for everything from coating to delicate sculpting work. MC-RockMortar H and HS are each classified as R3 mortars according to EN 1504 Part 3. That means they can also be used in areas subject to static mechanical stress. Supplementing these, MC-RockMortar L has been formulated as an R1 mortar for non-structural and cosmetic work. MC-RockMortar HS offers a high resistance to carbonation and both MC-RockMortar HS and L also exhibit high sulphate resistance.
Broad application versatility
All three mortars are impressively resistant to high temperature, frost and de-icing salts and are also available in different colours. The application possibilities are therefore incredibly wide-ranging. And with aesthetics invariably also an important consideration, it's good to know that with MC-RockMortar both the contours and the colourful richness of landscapes and buildings can be replicated with amazing accuracy. Even the ageing process occurs as in the real thing. This is because the mortar formulations include calcium carbonate which sustains algae and weathers like sandstone, giving it an even more authentic look after, say, three years than when the replica or artefact concerned was first created.
Moreover, MC's sculptural mortars are also ideally suited for the restoration of old buildings. With the help of the matrix technique, any structure and texture can be created, from wood look to masonry. And when it comes to reprofiling façades and decors, the spray mortar offers an excellent choice for both indoor and outdoor applications.
>> Find more information here: Sculpting mortar